You have built a good business that is giving you some returns, but you want more – more time to spend with your loved ones, more financial freedom to live out your dreams, more personal fulfilment in building your legacy.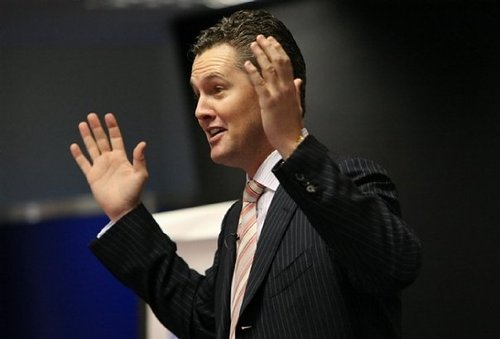 Imagine having the access to proven strategies to build your wealth empire. Imagine learning with a network of successful business owners in a 3-day interactive environment.
An eye-opening program designed by the industry's authority on wealth creation, Brad Sugars, Entrepreneurs MasterCLASS will give you the tools & strategies you need to enhance your business results and accelerate financial freedom based on Brad's own successful track record.
Securing Your Path to Financial Freedom


Brad will share with you his own formula for success to turn his dreams into reality. You will learn how he differs from other investors in the way he looks for opportunities. It is no wonder that Brad has achieved so much wealth at such a young age, and continues to make his money work for him. Get ready to take lots of notes on his way of thinking.
Getting More out of Your Business


Your business should be your cashflow engine. Working on your business to get more profits and cash is the first priority. Brad will share with you his proven secrets to building businesses and on global expansion. How does he attract investors to expand his business in 52 countries (and growing), win top industry awards, and lead the industry on quality & results? What are his rules of buying new businesses & how does he set them up for success and fast returns?
Master the Game of Global Property Investment


Multiply your wealth through property investment … throughout the planet, not just in Indonesia. Brad will share with you his rules for investing in property and teach you how to make yours. He will teach you how to select the right types of loans for your investment and how to get out of debt faster and safer. You will be guided through the 7 Levels of Property Investing and master each level.
© 2018 BCA all rights reserved.